Numerology Marriage Vibration
Have you ever wondered why there is a wedding that you attended and that it was a complete flop? Perhaps this happened because lovers chose the wrong wedding date. Try this marriage vibration test to know more.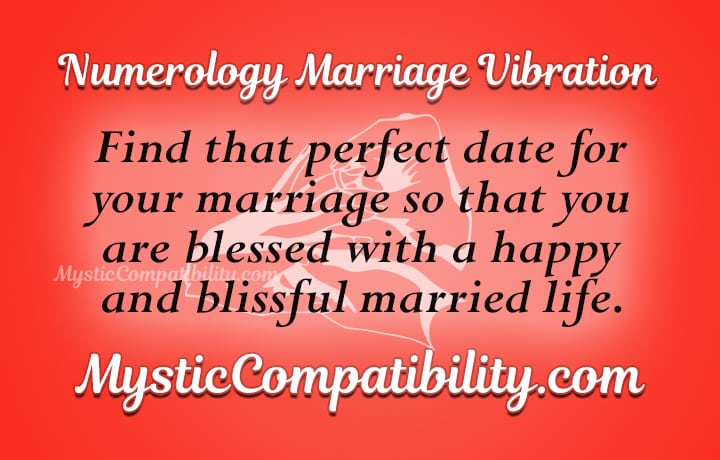 Numerology marriage vibration indicates that numbers matter a lot in marriage affairs.
The energy of your marriage is determined by your numerology numbers. Therefore, taking the numerology marriage vibration test would give you a deeper insight on your relationship and its performance.
[adsforwp id="18080"]
For optimum results on the calculator the correct dates of your marriage is required. You will also need to input your names for the calculator to work.
Setting the date of your marriage might come off as a normal thing to do. However, before you set this date, it is wise to find out whether it would speak volumes about your love affair.
By taking the numerology marriage vibration test, you will understand your marriage dates and its implications on your relationship. You can never go wrong with such a marriage date calculator.
See Also: