15 Ways to Date Successfully As A Single Parent
Dating can be a difficult part of your life, there are many factors a date could go wrong. When you are a single parent, you might decide against going on a date, because of the hassle. There are a lot of things to consider before you even agree to go on a date. Here are fifteen ways to date as a single parent, some to make your new venture a little easier. The main thing you have to do before going on a date, is to decide if you are ready. Being emotionally and mentally ready can make a lot of difference to your dating life, because then you will not be subconsciously sabotaging your own love life.
1. Have the Talk
Before you go on any date, it is important to have the talk with your children. Sometimes it is good to get some idea on where they stand on you going back to the dating scene. Other people to talk to include your spouse, if you are in talking terms. Talking about finding a date for a single mom or dad helps people know that you are ready to move on, and find out of there will be any issues need addressing before you step into the scene.
2. Find Help
A reliable babysitter or family members are great help when you start to go on a date. Mainly because most dates will be on the weekend or after work. Getting someone who is willing to look after your children last minute is a valuable help, be sure to thank them with a gift. You are going on a date, not a family fun time.
3. Be Selective
Be selective about the person you go on dates with, mainly pick the ones whom you want to spend time with. A good friend once said: "Dating as a single parent means you can find someone who will look after your needs." You no longer want a good looking date to show off, but a person whom will love you and your children unconditionally. Be fussy and pick only ones you can connect with emotionally and spiritually. Because you also do not have that much time compared to when you are single.
[adsforwp id="18080"]
4. Be Upfront
The phrase 'I am a single parent' should be said before you go on a date. Mainly this is to weed off those who are not interested in looking to start a family, no matter how instant. Being upfront about who you are and what you want, saves you time and emotional heart ache. As a single parent, there is no time to wallow in misery. If the person says no to dating a single parent, move on.
5. Go Offline
Tempting as it is, it is important not to announce to the world of social media about your relationship status. Your children may also be on social media, as well as their friends. Posting your ever changing relationship status can be traumatic to sensitive souls. Plus, it is no one's business whom you are dating, so keep it under wraps until your new relationship is stable.
6. Set A Time
Setting a time for dates and family makes it easier to arrange for babysitters. As a single parent, unless you have very independent and trustworthy children, it is better to have a responsible adult looking after things. Plus, setting time for the kids show them that you still care about sharing time with them. Dating is just you trying to find a new companion in life, and it will not affect your love for them.
7. Be Flexible
You and your date have to be flexible when it comes to kids. There will be many unexpected events: cancellations, sick kids and forgotten homework to name a few. If your date has no patience for being flexible, it might be better to move on. Being a single parent requires flexibility, and a partner who cannot accommodate might make things difficult.
8. Schedule Some 'Family Time'
Once you and your date decides to move forward in your relationship, you should schedule some family time dates. First to help bond your children to your date, second to see if your date will run away. You are looking for a companion for life, but you also want your date to get along with kids, or try to.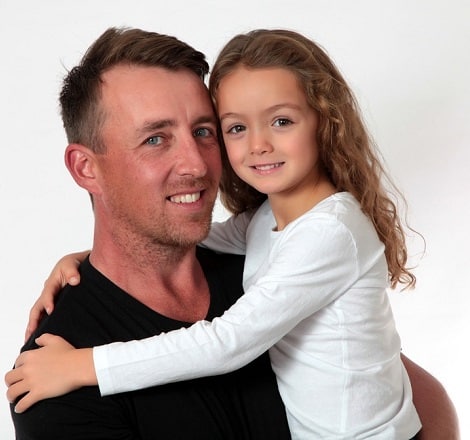 9. Take Your Time
It is hard to find a date when you are single, finding a date as a single parent will be immensely harder. Accept the fact that it will be awhile before finding someone who will accept your new status. In addition, you also have to take your time with the kids, because they have to realize that you are ready to date, so they have to accept that fact too.
10. Respect Your Kids
No matter what age, you have to respect your children as individuals. Young children may still know what is going on. It is understandable for them to be upset, because you are taking some time away to look after yourself. Respect your children's needs and expectations, and know that they will also want you to be happy.
11. Kids Come First
You and your dating partner have to remember that children come first. They need your love and protection, hence kids should always come first. As adults, you can be supportive of each other's problems. Mainly you are responsible for your own emotions and mental health. But children rely on you to express their feelings and emotions, and are too young to fend for themselves.
12. Be Realistic
Be realistic in setting dating goals, do not expect overnights for a while. If your date wants a night away and your children are too young, that might be a problem. It might be hard to balance the scale of dating and children. You can always remind yourself that children grow up, and require less supervision and help as they get older. Tell your children what your dream date is, maybe the Universe can arrange something for you. In fact, your incredibly blunt children may set you straight, letting you know what you should be looking for instead.
13. Trust Your Instincts
As a single parent, you might find that you have a sharper instinct. If you suspect that your date is dishonest, ditch right away. Some dates are not actually looking for partners, but to scam single parents. Sometimes, the person is just not right for you. So trust your instincts as you go on dates, it might save you a lot of time and pain. Never ignore your internal alarm bells.
14. Trust Your Children
We all know of the two faced snake, if your kids hate your date, and he or she is telling stories that contradict yours, chances are they might be right. As a single parent, you do not need any more dramas. While you might have to accept that children and your date might not get along, it is another story if your children hate the date. Trust your children when they say things about your date, especially if you know that they are not spiteful little people who lie.
15. Enjoy Your Time
You going on a date is spending time as an individual. While there are no guarantees that your date might go well, but in the meantime, you can enjoy meaningful adult conversations and someone paying attention to you. Life is hard being a single parent, take this time to have some fun. Enjoy your time as an adult looking for love with these dating tips for a single parent.