How to Date A Footballer
They are superstars; we chant their names during the game, we always wish to be close to them and can even take the risk for them. Lionel Messi, Cristiano Ronaldo, Neymar, Rooney, Frank Lampard, and Iniesta just to mention a few are footballers we always go crazy about. They entertain us with their skills, put us into joyous moods and something make us cry when things go bad. They are always on TV, so we do know about their stardom. Let's see how it is to date a footballer.
But, do we know about their emotions. Do we know what makes them happy, what goes on their love life or their taste when it comes to women? No, because most of them live a private life after appearing on the field. Thus, dating a footballer can be good, bad, or ugly just like any normal relationship. No doubt that they are stars, but that doesn't make them superhumans. Nonetheless, there are always strong reasons to date a footballer. Here are some of the reasons.
[adsforwp id="18080"]
1. Their Physique
The last time I checked, there was no footballer with a bloated stomach. From the best player to the worse on the field, you can see each of them well structured. I am always tempted when I see a player like Cristiano Ronaldo, just because of his six-pack. But, you can just dream of standing beside such a personality. And, I believe you will never want to wake up from that dream.
2. Physically and Mentally Strong
Footballers undergo strenuous training to keep them in form and good shape. This also makes them very fit physically. Running on the field for 90 minutes is not an easy task. And, it takes a physically fit person to do that. Aside from their physical fitness, football players are also mentally strong.
During a tough game, they can psyche themselves up to face the challenge likewise after a humiliating defeat. They have a positive mentality and believe everything is possible. That is why, a smaller team can defeat the bigger ones. Thus, you will also develop such qualities if you date a footballer.
3. Date a Footballer and Meet many Stars
Since, football is a game of stars, even the little unknown town boy becomes big when he joins a football club. Being surrounded by other stars as a footballer, his partner will also have the chance to meet stars. So, let's say your boyfriend plays for Barcelona FC; you will surely have the chance to meet the football god, Lionel Messi.
After every big game, some footballers try to ease their stress by meeting other colleagues for a drink up. If you are lucky enough to join him on such occasions, you will have to chance to meet other stars. You can then make the most out of the moment by taking pictures with all of them. But, posting such pictures on social media is great, isn't it?
4. The Excitement if you Date a Footballer
Being the girlfriend of a footballer is exciting. Yes, it is amazingly exciting because you get to watch him play almost all the time. This is the moment you can brag to your friends as to how a prolific player your guy is.
Each critical move he makes on the field increases your adrenalin level, makes you feel very proud and you won't cease reminding your friends of how skillful it was. Also, can you imagine how you are going to feel when he scores that important goal for his club? I know right! You will go gaga.
5. They are Committed
Their ability to sign a five year or more contract with a club show how committed they can be. We usually get sick and tired of being at a particular place for a long time. I can't imagine myself being around the same crop of people every time, but footballers can do that.
When they stay with the same team players for many years. Take into consideration how long Lionel Messi has played for FC Barcelona. Thus, if they can show such commitment for their clubs, then they can have that commitment in their dating life.
6. Wearing His Jersey Number
Who would want to keep light under a table? No one! He is your hero, your prince charming; you feel proud of him so you would wear his jersey number at any chance, especially during match days. If not for nothing, you are his number one fan.
7. They are Disciplined
You can never become a successful player if you are not disciplined. But some players are very rude and don't play to instructions of their coaches. But, can you tell me any player who became very successful with such an attitude? Mario Balotelli is a fantastic and talented player. But, due to lack of discipline on his part, he has never had a successful football career.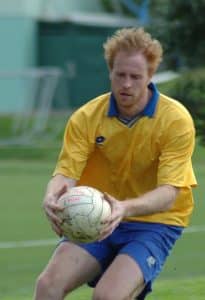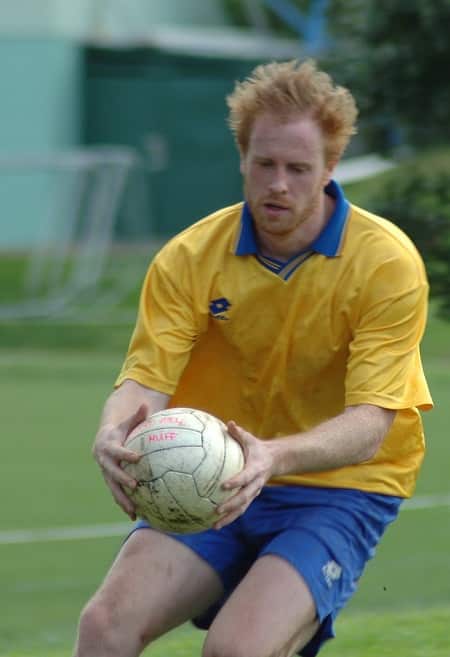 But, it is possible for an average player can become a superstar with discipline. They wake up early for training, they live strictly on diet and are sometimes restricted from having sex. So, having such a person as a partner is not just great but a blessing.
8. They are Healthy
Also, footballers are very healthy and it's because they take good care of their health. But, they are careful with what they eat and you will hardly find a footballer eating junk food. Thus, all this makes them live long except if they have some form of medical condition.
See Also: