Dating Your Professor – What No One Will Tell You!
Falling in love and being in a relationship has no boundaries even though it is sometimes termed as immoral or unacceptable when it happens among some class of people. Just as workplace relationship is not acceptable in many organizations, almost all educational institutions do not allow student-tutor relationships. Let's find out more about dating a professor.
So what happens when two matured people (student and professor) fall in love at a point? When, talking about falling in love with your professor, takes me back to how to catch the eyes of that hot looking professor.
It is natural to want to date your professor for several reasons. But how to go about it is very important. You need to take the following steps if you truly plan on dating your professor.
[adsforwp id="18080"]
1. Be Regular in Class
He/she wouldn't see you as a serious student if you keep absenting yourself from class. So to attract your professor's interest, be punctual for lectures, especially when you have a small class. Since you cannot catch a fish if you don't go to the river, you cannot have your professor's attention to you don't go to class.
2. Take a Front Seat
Being regular in-class wouldnt necessarily catch his/her eye, because the class may be a big one with more than 200 students. So the best thing to is to always be in the front seat.
Except your professor is suffering hyperopia, he/she would surely recognize you, and this can be a chance to start flirting. You closeness would also attract his/her attention to you. But you should be ready to be bombarded with questions.
3. Eye Contact Important for Dating your Professor
But, eye contact is a powerful and effective way of communicating. Looking someone straight in the eye speaks volume, and you can use it in attracting your professor's attention.
You should always be ready to catch his eyes whenever he tries to scan through the class. Having eye contacts on several occasions will build your image in his thought. Don't forget to smile while making the eye contact to make you look attractive.
4. Look  Smart
You have to look neat and nicely dressed all the time if you want to have a charm on your professor. Advice to the ladies, please don't be wearing very short or revealing dresses, as he may see it as inappropriate for his class. You should rather wear any decent but attractive clothing, which emphasizes your positive sides and curves. Also, to the guys, you should always be clean shaved and wear nice clothing to class.
5. Be Active in Class
Another way to attract his attention and catch his eyes is to participate in his class. Every professor takes a special interest in students who ask and answers questions in class. It is a way they use to assess their students and to know if what they are teaching is going down well. You can take advantage of this by either asking or answering questions. This can be a positive way of getting your professor attention.
6. Best Performance in Class
While participating in his class by asking and answering questions, you also need to up your performance in class work. You should start improving your scores, and this would click him to turn his/attention to you.
If a poor or an average student starts performing well in class, it is natural for the teacher to give him/her the needed attention. So as you are striving to get his attention through other means, work on your performance in class.
7. Help Your Professor
Your professor may need help one way or the other and will be proud if you lend that helping hand. Some professor runs more than one courses or handles two or more classes. So, think of helping him/her with the teaching material for the next class.
Another way to help your professor out is to jump to their defense during a class debate. If it would be a good idea to support his opinion on subject matters. Like minds attracts each other so this can be a way to go if you plan on dating a professor.
8. Appreciate their Work
The best motivation for every work is when people appreciate your effort. Just like every worker, your professor would be pleased when you tell them they are doing a good job. So after his class, you can go to him/her and say "thank you for that in-depth explanation on the topic. But I was satisfied with it."
9. Know about Personal Life
But, you can learn something about your professor's personal life through his engagement in class. There are times that your professor will use his/her life experience as an illustration in class. You can take advantage of that to learn about their life and interest. So, whenever you get the chance for a chat with him/her, you can bring up some of these topics.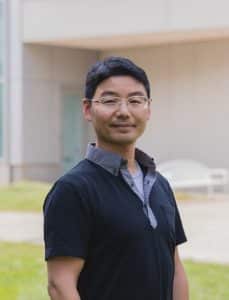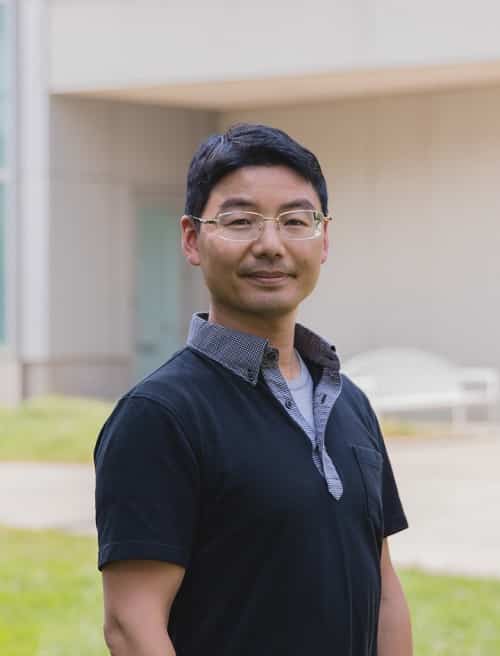 10. Meet him After Class
Having an after class personal relationship with your professor can enhance your chances of getting him/her into your fold. You can always join him/her in a conversation when free. This shouldn't necessarily be a long convo but a brief one. So, it can just be "hi, how are you." You can extend the conversation when you get to know each other well. Remember you are doing this get his/her attention.
11. Visits Help if you are Dating a Professor
If you can visit your darling professor at the office with a flimsy excuse. It can just be to seek further clarification of something you didn't understand in class. Then He/she would be glad to help you out, and that can be your chance.
See Also: