Dating An Older Man – What You Must Know
Dating an older man may not be such a big deal, but it has its challenges. The societal tag that comes with it especially if the man is almost the age of your dad can cause enough troubles. You may not want to talk about how to meet the needs of your older guy.
So in this piece, I have decided to write about why you shouldn't date an older. Here are some few points.
1. The Tag That Comes With It
You wouldn't have peace of mind in the community when dating an older man. He could be as old as your father. The tags and names callings that come with it can be a great challenge. People will call you a gold digger and opportunistic.
[adsforwp id="18080"]
The traditional norm is for a woman to date or marries someone of her age or a few years older. But when the man is twice her age, then it becomes difficult for the society to accept.
2. Physical Compatibility
You may be under the impression that age is just a number. No, age isn't just a number. It matters when it comes to a relationship.
As a young woman, you will have fresh and young skin. But, your oldie may be having a wrinkled face. With his age, he may be having health issues, and the hospital will surely be your next home.
3. He has Fewer Years to Live
Dating an older man means marriage will be shortlived. You might become a widow in a few years. They are closer to the grave than you can imagine. With their age, they become vulnerable to diseases as the body weakens. So nature can call them at any time.
4. Playing Second Fiddle
That your older guy may be a married man with children. He may be with you for the fan of it and nothing more. So his family will be his top priority with you being the second choice. So why waste time with a man who makes you a second choice while there are several young guys around?
5. You May Not Be His Only Mistress
The fact that he is cheating on his wife with you means he can easily cheat on you. He may be having two of your type or other girls younger than you are. This point may not apply if he is not a married man.
6. Weak in Bed
If you date a man who is about 70 years old, don't expect him to perform well in bed. He cannot match a young guy. Physically he is weak and can't have that energy and the drive to push you to reach orgasm. So you will end up seeking sexual satisfaction from a younger guy. Why don't you date your age mate then?
7. The Fertility Challenge
If the relationship can travel to the marriage stage, you can encounter a fertility challenge. As men grow, they usually develop a low sperm count. And, that means he cannot get you pregnant. Maybe, he doesn't have a low sperm count. But, he may not be able to have healthy children with you because of weak sperms.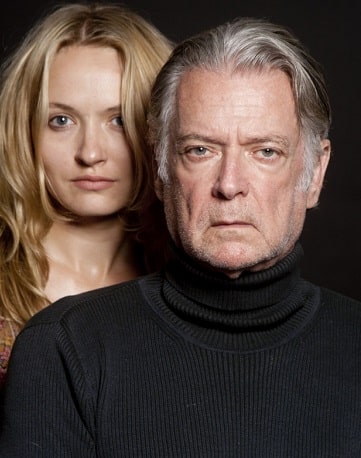 8. Entirely Different Interests
As they grow their interests changes. He won't go to the club or parties with you because that is for the young guy. This older man would rather prefer to stay home and watch TV. He prefers the cool and calm place to the noisy one. When it comes to sports, golf will be his choice. So you may not have the chance to share the same interest with him.
9. Not Good with Kids
Kids are noisy and want to explore, and at the age, your older partner won't be ready to tolerate that. If you are to have children, he may not be able to relate to them as required.
See Also: