Dating A Conservative Man or Woman – Good Idea?
This can be very tricky especially when a liberal meets a conservative. The question mostly asked is, will a conservative be willing to date a liberal? This may be a difficult question for a conservative because his/her ideologies are opposite to that of the liberal. We all wish to date people who share our ideologies and on the same thinking level as we do. However, this is not always the case because love is stronger than ideological differences. That is not to say that breakups cannot result from couples sharing different views. But what is it about dating a conservative person? Here are some reasons for dating a conservative person.
1. Dating a Conservative Means Firm in Decisions
A conservative, being male/female can stand on their feet in taking a bold decision. No matter what the consequences, they do not know how to bend to pressure from any powers. They can voice out their opinions without fear or favor. A conservative will never be ashamed of your social status when they have a higher status than you do. Once they get hold of you, all that matters will be you and nothing else. They will not force you to change and will introduce you to family and friends just the way you are.
[adsforwp id="18080"]
2. Feminism will not be her Thing
A conservative woman knows how to get things done on her own and believes there is nothing like men downgrading women. Yes, she doesn't mind opening the door while on a date with a man. But definitely, the guy will need to show care and respect. They do not want to be a sort of burden or attention seeker. So, you are likely not to find her championing feminism since they try to empower themselves and live comfortably on their own. Having such a woman as your significant other will be great.
3. They are Money Conscious
Being money conscious, especially when you have little resources, is very important in these bad economic situations. Though issues with money is not a basic requirement for relationships, it would be good to have someone who spends within their means. This will prevent debt in the future, as there will be nothing like spending on things your budget cannot support.
4. They are Independent Minded
Conservatives always want to be independent. They are self-sufficient and mostly want to do things on their own. So for example, if you get to date a conservative woman, she wouldn't want to be a burden on you even though she may need your inputs sometimes. She wouldn't want you to be doing everything for her. And, in fact, she prefers living a fulfilling life. So, you can be out as long as you can without having her calling to pressure you to return home. They also prefer you being independent.
5. They Cherish Life
Conservatives really appreciate life and value nature. A conservative person values life and would want to make a family. He will always be happy being a father and would want his children around him.
6. They hold on to Standards
Conservatives do not settle for any mediocre of inferiority. The best phrase to use here is, "they have great taste". Bei it a conservative a man or woman, they will not just push aside their values and accept anything less. You may be Bill Gate or Mark Zuckerberg, if you don't meet their standard, forget it. They will rather go in for a poor person than a rich spoilt brat.
7. You will be Safe when Dating a Conservative
A conservative will go to any extent to protect their loved ones. Even if that would demand him owning a gun or a bow and arrow to do so, they will go in for it. He won't allow anybody to disrespect or harm you under any circumstance. They will always be there for you when such a situation arises.
8. They are Daring
This is probably because they know what they want in life and would not allow anyone to force things through their throat. Conservative are daring and ambitious people. They set out goals and work assiduously to achieve it without allowing anyone to bring them down.
9. They Uphold Tradition and Culture
Upholding the tradition and culture of the society is a trademark of every conservative. In the era of moral decadents, conservatives still value tradition and culture and the need for them to be preserved. They are fully aware of how modernization is affecting social life and how detrimental that can be shortly. A conservative will always promote your right to life, expression, religious freedom, and patriotism.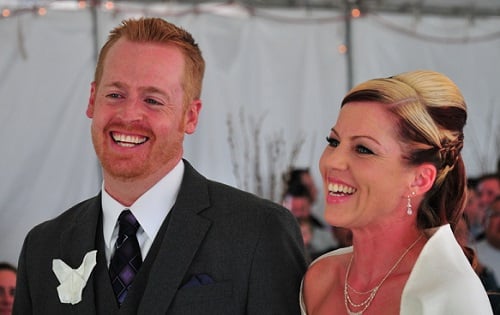 You are impressed, right. A conservative partner can be a real bae who will always get your back. Aside from upholding their values, they have a lot in stock for you. The next time you meet a conservative person, open up to him or her.
See Also: