10 Great Reasons for Dating A Cyclist
I will discuss how great it is, to date someone who has the same interest as you. Being it in sports, politics, lifestyle, or social issues, etc. In this topic, we will discuss about dating a cyclist. Aside from having someone to ride, dating a fellow cyclist comes with several benefits, including the understanding you would have for each other. At least, your partner will understand why weekends are for riding and would not expect you to be home. Here are some relevant but odd reasons for dating a fellow cyclist.
1. Jumping Straight to Have Your Meal Without Showering
After taking a long riding journey together and returning home, both of you may be feeling hungry. Thus, there will be no time to shower and change your cloth before having a meal. But, since both of you are sweaty, there will be no complaining from the other partner, and you can enjoy your meal together. However, a non-cyclist partner will force you to shower before having a meal together.
[adsforwp id="18080"]
2. No complaint when You Show up Late for a Date
Cyclists encounter many challenges, including flat tire and wrong turns during riding, and when this happens, it takes time to resolve. But, this will make a planned two-hour journey take three hours to complete.
So, imagine you have a date at 6 PM and on his way back home gets a flat tire. When you will spend some time filling in the air or change the tire, which means you will be late for the date. But, the good news is that a partner who is also a cyclist knows of such challenges and would not complain when you get late for a date.
3. They understand when you say "No."
Cycling demands a lot of energy. Therefore, cyclists need maximum rest when they have a ride the next day. Therefore, when you tell your fellow cyclist partner, "not tonight," he/she understands perfectly. But, a non-cyclist will take it as a mere excuse. The fellow cyclist will him/herself be having an important race coming up so will take that opportunity also to rest. But remember you don't always have to give such excuses.
Sharing bicycle equipment is a way of cutting down the cost to save money. You may not be able to share cloth or shoes because of size and bike, but you can share a wheel and other equipment. Hence, the two of you can buy one set of equipment for a race. You can also sometimes share a helmet, gloves, embrocation, or to a large extent water bottles when needed.
5. Daily Laundry is not a Big Deal if you are Dating a Cyclist
Your sweaty biking cloth need not be kept for another day before washing. In the biking world, laundering every day is a necessary evil and hard to avoid. A non-cyclist partner would have a course to complain about. But, a fellow cyclist will find it normal as they are used to it.
6. Dating a Cyclist Means You Are Each Other's Keeper
Being each other's keeper is one thing that makes dating a fellow cyclist worth it. Imagine having a sore or a backache after a long ride, and you have an understanding partner who can help you deal with it. Since he/she has developed the same conditions before, they will understand your pain and apply the needed treatment. On the other hand, a non-cyclist may not pay the needed attention to it.
7. No Grudges when Watching Cycling Tournaments
As non-cyclist partner would no see to need to watch a cycling tournament like Tour de France on television for about two hours. He/she would tune to other channels, and this is where the problem lies. As a cyclist, you would want to watch such an important tournament, and when care is not taken, you guys are going to end up fighting. However, when you have a fellow cyclist as a partner, you can both enjoy the tournament and make commentary on it.
8. No Questioning When Shaving
Cyclist undergoes the ritual of shaving their legs more frequently. This is to make post-ride massage easier and less painful. Also, shaving helps in making treating wounds and cleaning easier to speed up the healing process. The most important part is it helps in smooth riding since shaved legs have more aerodynamics than a hairy leg. So this means that a cyclist cannot do away with shaving. However, a non-cyclist partner may always be curious and ask a question when you are shaving, but a fellow cyclist will not.
9. They are Healthy
Cyclists are very healthy people, and by just riding, they can burn a lot of calories. This is why they look slimmer and smatter. According to research by the National Cycling Charity, a cyclist lives longer than non-cyclist. So when two healthy guys are living together, standards are high and their children also become healthy.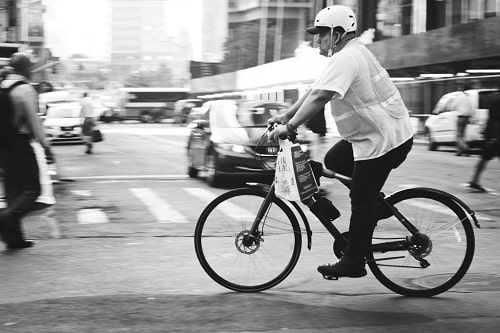 10. Maintenance Culture and Ability to Fix things
When dating a cyclist, you are sure that he/she has a good maintenance culture. But, learning how to maintain their bikes and keep it in good shape is extended to their daily life.
A cyclist also can fix things just like fixing their bicycle. So you wouldn't have to pay someone to fix your toilet, sink and even some aspects of cars. Also, you have some strong reasons to date a fellow cyclist. It is now time to give that cyclist you've been eying for some time now the chance. Thus, sharing the same passion is enough reason to say yes to that charming cyclist.
See Also: