Dating a Librarian – Important Tips
Many people see librarians as book worms who instructs people to keep quiet while in the library. Someone who is careful with books ensures that all books are intact and take records. But, is that all we can say about a librarian? Do they hate noise making, and will they ask you to shush even at home? We do know about their public life, so let's now look at their dating life. Here are the reasons you should start dating a librarian.
1. Dating a Librarian Who Is Literate
I don't know your take on this, but I believe dating a literate is helpful in many ways. Such people have a deeper understanding of issues and approach matters from different perspectives. This is what you can expect when you are dating a librarian. They can be on the same thinking level as you, so reasoning together wouldn't be a problem.
[adsforwp id="18080"]
2. They Love to Read
From fiction to non-fiction books, librarians get it all covered. They don't just sit to watch people read in the library; they also read. Before you grab that top provoking book, he/she might have read it some months back. Don't be surprised if they told you they'd read all the interesting books in their library. At least you would also find love in reading when you are dating a librarian.
3. They are Great Story Tellers
What more would you expect from a librarian than being a great storyteller? As already said, they read a lot, so have different stories to tell you each night. From that, adventure to the sweet romantic story, which will put you to rest is what to expect at night.
4. Little Budget Doesn't Matter
You wouldn't need to have a fortune to date a librarian. They can manage with the little available and would never exceed a budget. Wait, who doesn't like this trait. I think Bill Gates would even want such a partner! A female librarian knows how to go about things easily without compromising on quality. Don't worry if you have a small budget. She can work with it!
5. They are Great in Handling Kids
Both the old and young visit the library, and we all know how troublesome kids could be. However, a librarian always has a particular charm to keep children who visit the library calm. They help them through their reading, break down of words, and help them in the pronunciation of words, among others. This means, when you date a librarian, you will have a better partner to raise your kids together.
6. Dating a Librarian Won't be a Burden
They are not rich but do not go starving at the end of the day. Librarians earn a decent income at the end of the month or week. Hence, they can cater for themselves. She won't be a burden to you financially when you ask her out.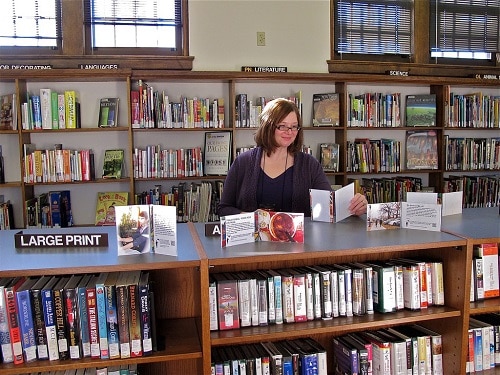 7. Going on a Date Won't be a Big Deal
They have a planned work schedule except there are emergencies, which is unlikely to happen. This makes planning a date around their schedules easier.
8. You can Visit them at Work Anytime
One major advantage of dating a librarian is that you can visit them at work anytime. Who needs permission to visit a library? All you need is to go in the disguise of finding a book. Just call her to assist you in searching for the book, and there you go. You can chat her as long as you can.
9. They are Punctual
Punctuality is one of the trademarks of a librarian. They are not only good in reporting to work on time but also on dates. She would never keep you waiting. She may even get to the venue before time. I am the type who believes the love has no barrier. Never allow someone's profession intimidate you or turn you off. Once you believe the love is real, go in for him/her.
See Also: