Tips For Dating a Musician
Dating a musician is not just fun but can also be a learning period. Are you surprised to hear this? Wait! You may not take deliberate steps to learn, but you will surely be caught off guard in one or two learning processes. There are numerous things you can learn when dating a musician. So, in this piece, I want to delve into some things you voluntarily or involuntarily learn when dating a musician.
1. You Learn How to Play an Instrument
Learning how to play a musical instrument is one of if not the first thing you will learn when dating a musician. As you watch your partner play his or her favorite instrument with ease, you will surely get attracted to it which gets you to learn. You wouldn't have to pay for any lessons as your partner can be your tutor. This is a great way to pursue a free course.
[adsforwp id="18080"]
2. You will Learn and Accept that You are Second to his Music
Musicians do not joke with their career because it puts food on their table. Secondly, the industry is a very competitive one, and any slip means someone is overtaking you. This makes musicians always choose their career ahead of any other thing.
He/she may see their career more important than you are, even though they don't want to lose you. If he/she is in a band, they will be more attracted to their bandmates than to you. As you live with this for a long time, you will get to accept your second place and live with it.
3. You will Learn to be their number Fan
Even though you are number two in their lives, they expect you to be their number one fan. A fan when they are home and on the stage. If you don't, who will? You have to show them all the needed support and you will learn to do that.
4. Waking up in the Middle of the Night
This can be a painful experience for 9 to 5ers. While you return from work, your partner would be resting like a baby for the night's gig. So by 10 pm, he may leave home to perform at a concert at the club. By this time, you will surely be asleep. Now your worst nightmare is just some few hours away. While you are deeply asleep and having a good dream, your partner is back from the gig, and you have to wake up. Sorry, but this is part of the deal you signed to when you decided to date a musician.
5. You Learn to be their Musical "Guinea Pig"
As scientists use guinea pigs in testing the potency of their vaccines, your partner will use you as his/her musical guinea pig. As they write a new song, you would be the one to give the first rating. You will be with them through the composition to the final production.
This is quite a difficult task because you have to do it devoid of biases. If you give a wrong impression or ratings to the song, your partner will surely face humiliation out there. So, you will have to learn this unofficial duty very well and discharge your duties effectively.
6. Source of Inspiration and Suggestion
Suggesting new songs and being their inspirer is another unofficial role you will unconsciously learn when you date a musician. Staying with him/her for a long time, you will have great insight about music and therefore suggesting or even penning down some lyrics for your significant other won't be difficult.
7. Learn About the Industry when Dating a Musician
You will get to know almost all the value chain in the music industry when you date a musician. From how to play musical instruments, compose lyrics, record a track to production and even marketing methods. You partner may teach you all these processes, or you will learn it as you go.
8. How to Relate to People
You will surely learn how to relate to people when you date a musician. They work with a lot of people from composition to production and if your partner is in a band, he/she definitely have other colleagues. You will meet most of them and would have to relate well. Swallowing their whims and caprices, mending grudges and all the other complications in human relations makes you learn how to relate to people.
9. Travel if you are dating a musician
Musicians travel a lot for concerts and personal tours. If you are not even an ardent traveler, you will surely learn when you date a musician. As they travel for shows, you may want to join them on some occasions. As this continues for a while, you will learn to become a traveler by either road or air.
10. Learn to be Independent
One important thing you learn when dating a musician is how to be independent. You cannot be clingy. But, some times your partner will be out of town or the country for gigs, so you would have to live on your own. Even if they are around, they wouldn't want you always around them. But you will learn to be an independent person through this. Then, you will try to have other interests aside being with your partner and this is a great thing to learn!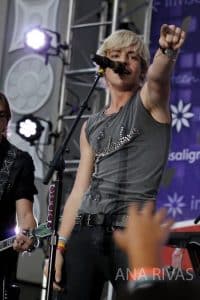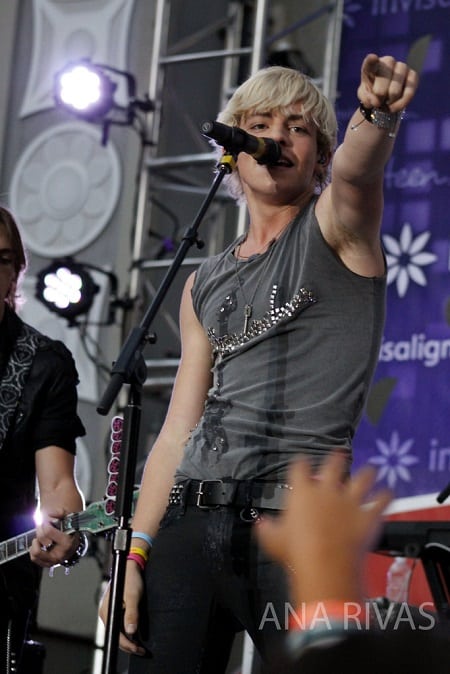 11. Loneliness part of Dating a Musician
Aside from learning how to be independent, you will also learn how to endure some loneliness. As your partner goes on tour without you, you will surely have to learn how to stay lonely. How to battle the night cold and how to do things without them. Your best solution is to have some friends to enjoy the moment while your partner is out. Making friends when lonely is a good learning process.
So dating a musician is a learning process. You will have to learn some things the hard way. Some may better your life experience, while others may tear you apart. But in all, it helps you to become a better person.
See Also