How My Boyfriend Went from Unsure To Proposing in Two Weeks
We were living together for two years, comfortable with our de facto lifestyle. We had never talked about getting married, despite the fact that we were already together for years before. Although there are benefits from not being married, I certainly wish that he would propose. As a girl, getting married and having a wedding is a dream. My dream of getting hitched certainly was not going to come soon.
I did ask him about his thoughts of getting married, but he was unsure if it would be good for the relationship. He was comfortable where we were at: living together but not married. To both of us, getting married is a big commitment, can vowing to be together till death do us part is scary. That was two weeks ago.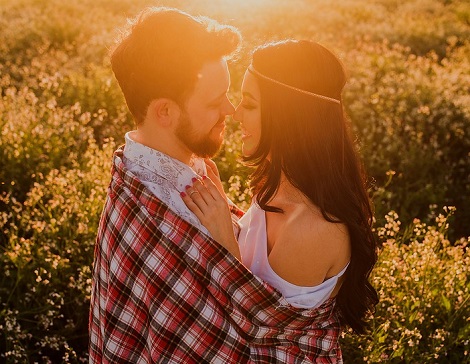 No worries
My first reaction to his answer was: no worries. I am my own person, and in a healthy romantic relationship. We work together as a unit, but also acknowledging that we are individuals who need space. It is not worth worrying about marriage, particularly life is going well. If I pressure him into getting married, there might be resentment when things go bad. I am ready to commit myself in the next stage of life, but he is not.
[adsforwp id="18080"]
Many girls might feel bitter towards their partner's reaction about getting married, and eventually will fear that their dream will never come true. In today's world, that piece of paper and wearing a white wedding gown will not make any difference to future happiness. I firmly believe that, as long as two people are in love, and are willing to be together through thick and thin, that is more valuable to me.
I am Confident
After our heart to heart, I know where we stand in the relationship. Having a supportive partner helps me keep my confidence level high. It feels good to dress up to make myself happy. In a relationship, people tend to let themselves go. Being married or not, looking my best is a confidence booster. If I manage to turn heads, it is an added bonus for my self- esteem.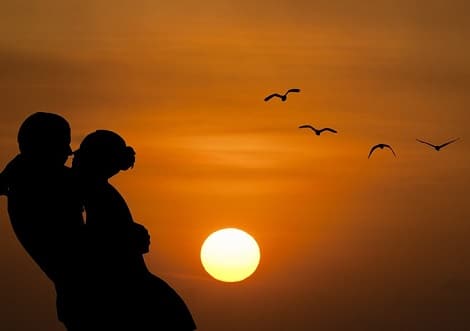 Too bad for my partner, he does not seem to like me getting attention from other people. When we are out, and not sticking close together, people still approach me. When my partner comes forward, they usually give a nod and move on. No hard feelings, but I could tell that he is agitated when competition is around. Sometimes, his friends would joke around, telling him to put a ring on it, if he likes it so much.
Stop the Pressure
I explained to my family that he is not ready to commit to a marriage. I also ask them to respect his decisions and not force the issue. After all, I can find my own happiness. When people ask, we would come up with a set answer: we are not ready. While some would try to pry, or to advocate for benefits of getting married. Most people are happy to let us be, because everyone knows that marriage is sacred. We felt pressured by our friends getting married, and moving on to having children, while we were happily being a couple.
However, there are times where our talk drifts towards the issue. He would be fishing around for my response, but I would smile and reassure him that his happiness is important to me. When he asked about my dream wedding, I would reply about my fantasy. It is clear to him that I would love to get married, but I also love for him to be happy about his decisions. In our conversations, we tell each other that we could always change our minds about things.
Some Alone Time
I had decided to go on a holiday with my friends, my partner was not invited to the all girls gathering. The week's holiday was filled with good times, pampering and relaxing. My friends and I posted pictures around social media, and I kept in constant contact with my partner. Despite my assurances, he seem worried that the holiday will be permanent, and the relationship will break soon. I promised that I will remain faithful, and he is the one I love.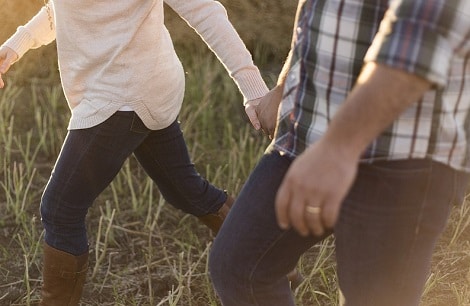 Even though he was worried, he kept a brave face. He would randomly send me a message of love, and I would reply just as quickly. It was obvious that the romance has not fizzled out, which was good news to me. I enjoyed my time with my friends, and the pampering from spa. Sometimes, when we were out and about, guys would approach us. My single friends would drag everyone along, so that nothing bad would happen. In my trip, there are countless photographs of my friends with men, but I respectfully declined as I already have my partner.
The proposal
It was the surprise of my lifetime: coming back to a home I barely recognized. It was cleaner than when I left it. The living room held a bouquet of my favorite lilies, my partner was nowhere to be found. In the bedroom, there was a box and a note. Inside the box was a beautiful red dress, and it fit me like a glove. The note said that he had a reservation at a posh restaurant later in the day. I was floored, thinking that he had finally remembered our anniversary.
However, I was surprised to see my partner in a suit. He hates dressing up, tie and all. He looked really nervous, and I knew that something was up. Having known the man for so long, it is easy to catch any anomalies in his behavior. I half expect him to tell me that he had strike the lottery and this is a celebratory dinner, we are millionaires!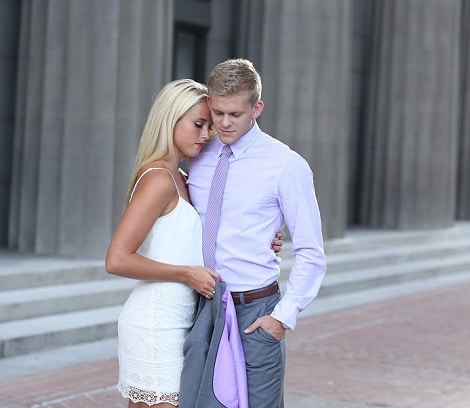 At the end of dinner, the restaurant started playing a familiar song. It was UB40's (I Can't Help) Falling in Love With You, he knelt down and proposed. It turned out, me going for a holiday with my friends had made him realize his position. He was afraid that I might find a better man, and leave the relationship. I said yes, of course, and promised that he will be the only person in my life.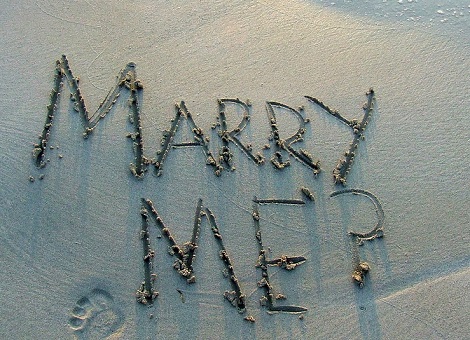 His Revelation
When I was away, he was happy initially: finally, some man time. It took a day or two for him to realize that he missed me. Worse, the photos he saw on social media did not allay his worries. I looked good, and judging from his competitions, they agree too. Suddenly, his happiness was replaced by fear that I will not return to him. If I was married to him, he could use that as an excuse to join me.
Recognizing his mistake, he got everything planned. He even bought the ring that I described in our conversations. After the proposal, he told me that he had rehearsed his lines so often that he was proposing in his dreams. He promised marriage will not dull the love we had for each other. My partner had also rang my parents to ask for their blessing and help in preparing my dream wedding.
Conclusion
If I was desperate, forceful and manipulative, my partner would not have went from unsure to proposing in two weeks. Men want their partner to never change, while women want to change their partners. Constantly harassing your partner to get married only causes friction, and eventually the relationship will break. Focus on making the partnership work, instead of dreaming about marriage. Your man will propose when he is ready and sure, just make him realize that.
See Also: