6 Tips On How to Stop Over-Analyzing Him
Women are magnificent and amazing in all ways, especially when it comes to the game of love. They are the true foreseers, unlike dream assignees. One moment a woman might think that his husband is acting like 1960s hunter and gatherer forebears. After a while, she will start to scrutinize her spouse of being an ideal entrepreneur. Women aren't meant to be judged or criticized. Why? They are good when it comes to creating their patterns. Unlike men, women spend maximum time over-analyzing about their love life.
Daydreaming is part of their daily lives, and it isn't bad. It is good to study your significant other and see if you have a bright future ahead. However, over analyzing him will lead you to an unforgettable pitfall. You'll be busy drawing his life's patterns. At this point, your husband will think you've become a dedicated inquirer. Little do you know that you are crossing an unaltered line. Don't let the lovey-dovey tales to drive you insane. To avoid pressuring him to the core, read on.
[adsforwp id="18080"]
*K, Cool and Fine are thoughtful replies that a guy responds to when he's annoyed with you. If these are his end sentiments, chill and go on with your life. What, If he's annoyed with your presence? Learn to call it quits and move on. Above anything else, just know that you've got tons of things to do.*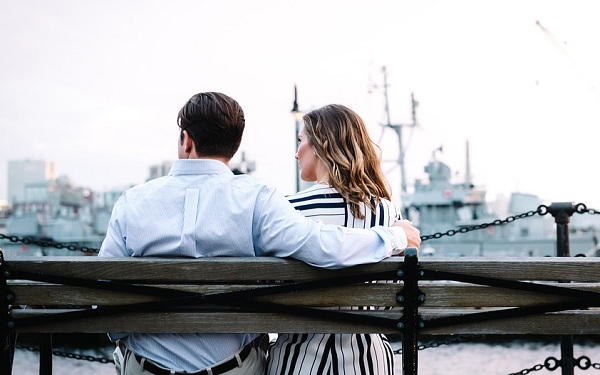 1. Let go of The Mixed Signals
I know he has started to show different feeling unlike before ".I think he is seeing someone else" has he told you that he isn't interested in your relationship? That's a mixed signal. It is something that most girls don't know how to let go. From the word go, it isn't easy to read other person's action. I am not talking about plucking your purple petals and know if he loves you or not. No! He's still into you, but he might have other things in mind. No matter what you do or think, you can't scoop what your fiancé is thinking. The intense concern will ruin your blissful union.
2. Give Him Ample Space
Yes, you've sent him a Valentine message very early in the morning. Have you gotten any reply? Not yet. What to do? Call him like a thousand times. Ha-ha! If you are this active, please stop and wait for him to say something. Love is a tricky game that needs creative people and not analyzers. If you care about him, "mess" with him in the right way. I mean giving him ample time to do his things. If you love and care about him as you imply, don't meddle on his issues. He seems to be having a frowned face lately, but did you know that he also has his to-do list. If he's consistent and loyal, don't judge him.
3. Don't Stalk Him
You are always busy snooping on his phone and social accounts. The most annoying thing is that he liked one or two pictures. If it was a girl, he must be in a hot soup. This doesn't mean that he wanted the said damsel. At times having a sixth sense is applicable and you aren't 100% either. Tell me, do you happen to have your all-time favorite actor? That's it. If you are attracted to him, it doesn't mean that you will soon have a steady union. The social media interactions should be a no-go zone for you.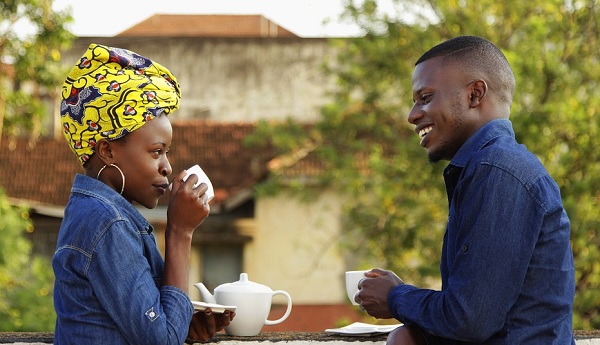 4. Don't Test His Ego
If he isn't starting up a conversation, chip in and show some heads-up. It isn't doubted that countable of guys aren't talkative as such while some are shy. If he doesn't seem to utter a single word, it doesn't mean that he isn't interested in you. Also, learn to respect his end deals by not talking too much.
Guys love calm serene and not mockers. If you are an active talker, keep up with his pace and don't exhaust him. No matter the state of your relationship, try to live by his lane at all cost. He will love you to the core if you accept his flaws without critics.
5. Don't Interrupt His Thoughts and Actions
Guys mean what they say and you can't change this. Reading in between the lines isn't their favorite trait. In that tone, don't try to analyze their thoughts and actions. To be on the safe side, leave the said analyzation for your end of term papers.
6. Be an Intelligent Observer
Let your over analyzing attitude be replaced with being an observant. In other words, try to find out what's happening between the two of you. Intelligently, try to ignore minor faults. I am not saying that you should be a Brainiac to do this. If he doesn't get back to you, it could probably be that he's busy. This means one thing-no one is perfect and he's also a human being. If he doesn't reply to your texts at all, that's his used pattern. Looking for repeated behaviors is the way to go.
In addition to the basics, no one is perfect, and Rome wasn't built in one days' time. In his lane, your guy might be different from another man. If you aren't fit for him, let him know in advance instead of judging him. The best way to get rid of the high nerve is to talk it out.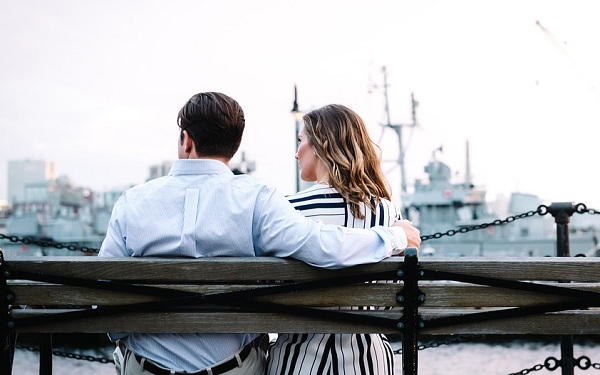 Being honest and loyal to your words is the key. But when you are obsessed, you'll ruin everything. If something seems to be amiss, let him know politely and reasonably. If you do this, he will admire your honesty. So, don't jump to conclusions.
See Also: