Tips For Planning Your Honeymoon Destination
Life is full of all sorts of problems to the extent that at times we just need to get away and enjoy life. Now that you are married, perhaps the next thing on your mind is planning for the honeymoon trip. Considering that this is a one-time thing, the chances are that you might want to take some time pondering about it. There are important considerations to keep in mind when making decisions on where you would spend time with your lover. One thing for sure is that this destination should be a place where both of you have never been before. This critique notes down some of the most important considerations to have at your fingertips.
1. Have A Budget Plan
Before choosing a honeymoon destination in Hawaii, it is imperative that you have a budget plan. This means that both you and your sweetheart need to sit down together and come up with a budget range. This will dictate the amount of money that you guys are ready to spend on this trip. When doing this, it is important to note that setting a tight budget range would only ruin the fun part of it. Therefore, considering the fact that you would be going on this trip just once, set a reasonable budget.
[adsforwp id="18080"]
2. Time Frame
The next thing to keep in mind is the time frame that you would be spending during the honeymoon period. Undeniably, this is not a trip that you would be taking for three months. Remember, there are work and business schedules that you would have to suspend. This implies that you have to choose an ideal time frame where both of you would enjoy each other's company. This should be done before choosing a date. Try to evaluate whether both of you would be free during this period. If yes, then you can set a date for a week or so.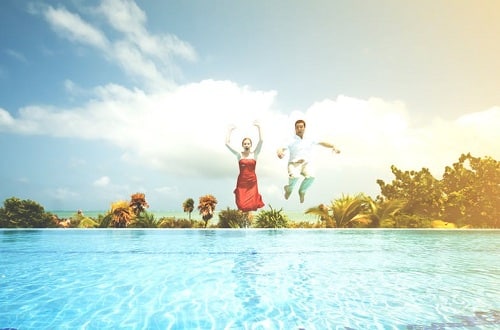 3. Season
Depending on the location that you would be traveling for your honeymoon, you would have to consider the season. For example, if you are planning to spend time on a beach, you would have to settle for a season whereby the season is favorable to hang out on a beach. Certainly, trip advisors should point out this to you. Before settling on any location or choosing a particular time, try your best to determine whether it is the right time to venture into the location.
4. What Is Your Beau Saying About The Location?
Apart from the budget and everything, you also have to mull over your lover's take on the whole issue. Undeniably, you would not be spending time alone on this honeymoon right? So, it is imperative to give your darling the opportunity of making a decision based on the location you would be settling for. For instance, if she prefers to go for your honeymoon on a beach and you think otherwise, you should find a way of meeting in the middle. A tip that might work here is to settle for a location where both of you would have fun.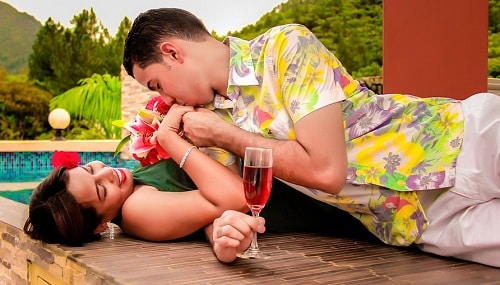 5. Current Situation
Another important consideration that should not be left out of your list is the current situation of the location you plan to visit. This means that you should be aware of the current events facing the country. This could involve several issues ranging from natural disasters to political instability. Such issues would affect the success or failure of your honeymoon. The last thing you need is going to a location where cancellation of flight tickets is rampant due to a political uproar in the nation. Consequently, try to keep yourself informed to avoid any inconveniences that might occur.
6. Consider The Possibility Of Different Locations
You can also opt to spend your honeymoon in different locations. This applies if at all your budget allows for such flexibility. This could mean that you would have to think over several factors that would influence the location you would be settling for.
Remember, all you need is a place where both of you would make your memories worth treasuring throughout your lifetime. This is a story that you would want to talk about; an experience worth sharing. Thus, you should not forget the possibilities of choosing multiple places as your honeymoon destination.
7. Make It An Adventure
When trying to find the right place for your honeymoon, some recommendations would come from all corners. Your brother or sister might tip you to visit the same location they were during their honeymoon. Well, this is not a bad thing.
Nonetheless, relying on their recommendations would only mean that you would be compromising to go and have the same fun your friends or relatives had. Try out something new. This time belongs to only you and your lover. So, make a wise choice that you would love to recall. Forget about what people would say about your honeymoon destination. This is the place that you find ideal for you guys to have fun. For that reason, make it happen like no one else has.
8. Method Of Travel
There is also the method of traveling that you would be choosing which comes to play. At times you might want to go on a long road trip whereas your partner does not fancy such trips. On the contrary, they might settle for the idea of using flights and yet you are terrified of flights. Therefore, this factor is also important. You should understand that your method of traveling will also influence your budget plan. As a result, you need to mull over the entire issue without hurry.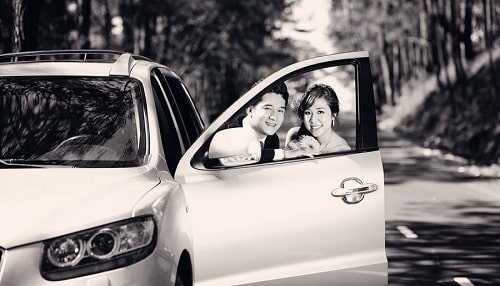 Bottom Line
Settling for the right destination for your honeymoon might prove to be a challenging task. Nonetheless, with recommended tips on ways of navigating through the entire process, you should indeed find the entire process rather easy.
The last tip to bear in mind is to pack wisely. When people are having fun out there, you do not want to be worried about the huge bags you are carrying around. Hence, make a wise decision on what to take and what to leave behind on this trip. Just remember to take your camera.
See Also: