10 Love Lessons From The 80s Movies
Movies from the 1980s are the classics for the generation who grew up in that era. They share them with their teens now because of the stories, the characters, and even the themes. The quotes define the culture, and the roles were often an actor's most memorable. Whether it was drama or romantic comedy, these iconic movies gave viewers a greater insight on love.
1. When Harry Met Sally (1989)
Sometimes relationships start as friends. Many people prefer to keep members of the opposite sex in "the friend zone." Harry and Sally have known each other for a very long time and have remained great friends through relationships and adulthood foibles. While they both feel the undercurrents of sexual attraction, they fear that they will ruin the foundation of friendship that is so special to them.
[adsforwp id="18080"]
This movie gives a "shout-out" to those who wait for sex or don't allow it to dictate the kind of relationship you have with someone else. It is full of love and laughter, but also tension and tears. When friends consider crossing the line between friends and lovers, they weigh the risks just like these two characters. Overall, it reminds people that a couple does not have to focus on sex to have a great relationship.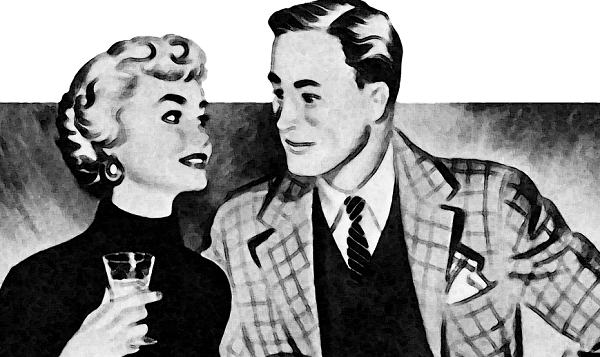 2. Pretty In Pink (1986)
During the age of the Brat Pack, teen movies like Pretty in Pink plays on the tension of a love triangle. Andie is from the other side of town and is the object of her friend Duckie's affection. She may not be popular, but she shows maturity and creativity. However, she is falling for the new guy in school who happens to come from an affluent family. Andie was confident enough in herself not to let money cloud her judgment in what she wanted in life. Blane is torn between status and love. Duckie shows stability and love but doesn't know if he can compete against Blane's looks and money.
This teen love triangle has you rooting for both guys to be with Andie, but at the same time, it is realistic in the final choice. True friendship remains, love reigns, but you also learn that you can't follow your heart if the other person won't accept your love and return the feeling.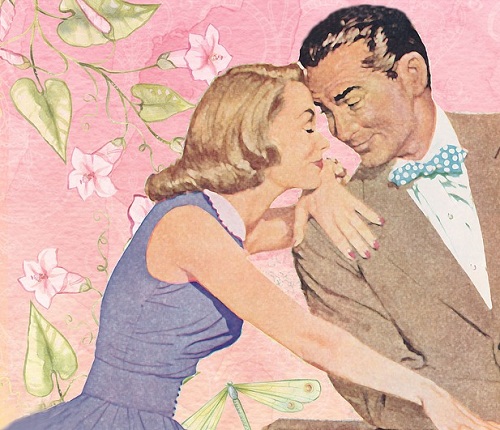 3. Can't Buy Me Love (1987)
Just like Pretty in Pink, teen movies set in the high school play on the relationships that play on socio-economic differences. In this romantic comedy, nerdy Ronald pursues gorgeous cheerleader Cindy to be his girlfriend for a month. He believes that his hard-earned money can buy him popularity. Cindy is put in a critical situation in which she needs that money to cover up her mistake. What they find is that money doesn't fix their problems.
In its deception of friends and family, this movie has the predictability that something is going to go wrong and their arrangement is going to blow up in their faces. However, what they find out is that money and status do get in the way of finding love. Once they got past those things, they learned that they enjoyed each other more. Once you get past a person's facade, you find that you may have more in common than you first thought. In the end, money can't buy love, but rather it can be the path to help you find it.
4. Dirty Dancing (1987)
Status and money play a role in this summertime love story. While Baby Houseman's family vacation in the Catskills, she falls for the dance instructor Johnny Castle. Despite having no dance experience, Baby steps in to help Johnny when his partner gets in trouble. In just a few week's time, innocent Baby has her eyes open to the world that her family sheltered her from. At the same time, Johnny found someone who would stand up for him when he thought no one else would.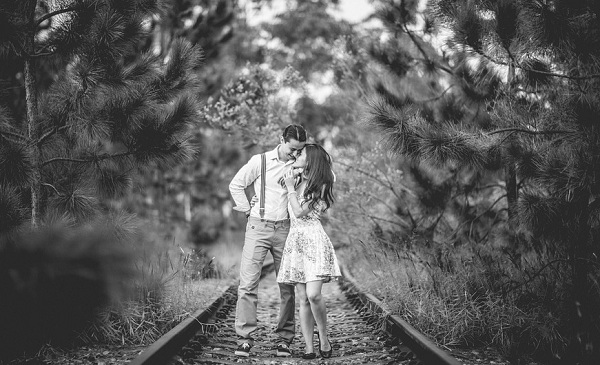 Viewers worldwide were drawn in by the connection of the two main characters. They connected in their dance and their love affair. While some people will see that your social status can not define love, it can also be about the people who teach you about love in your life. Johnny learned how to love when he opened his heart. Baby learned more about the world and love when the only man who was important to her at that time was her father. It is truly a story of first loves.
5. The Little Mermaid (1989)
Even rated G animated movies can teach a person about love. Ariel is a little mermaid that is fascinated by the world above water. She has collected her treasures over the years but defies her father when she falls in love with a human prince named Eric. In exchange for three days on land and a chance to win the heart of her love interest, she signs a contract for her soul if she is not successful. However, she has to be mute to make all of this happen.
As the Evil Witch Ursula sings, you should never underestimate the importance of body language! It's true. Some people fall in love with each other without saying a word. It can be gestures, shared interests, or even a simple touch. Love does not have to be based on words said or songs sung. People can say "I love you" with all of their senses. While Ursula was referring to suggestive actions, Ariel was still able to show her interests and get Eric to kiss the right girl finally.
6. Somewhere In Time (1980)
In this fantasy film starring Christopher Reeve and Jane Seymour, two people from different eras discover that their love spans decades. She finds him in the present day as an old woman which spurs him to seek more information about her. Using self-hypnosis, he takes himself back to meet an actress in her prime during the early 1900s. They fall in love, but their relationship struggles with their time differences. What do you do when the one you love lived long before you were born?
In true romantic fashion, this movie shows how love has no limit. If there is one true love, you will find them. However, it may mean that you will have to wait for reincarnation or love in the afterlife. Though many will find love in the here and now, few people will find their true love connection during their lifetime. The most important part is that love is out there.
See Also: