7 Signs That A Man Will Never Stop Loving You
How can you be sure that your man loves you? These days it can be difficult to tell if someone is fully committed to you. With all of the distractions in life and all of the options for finding love, it can be hard to trust that the one you are with will be there to stay.
If you'd like to know that a man is fully committed to loving you, you should start by taking inventory of his actions versus his words. If he is saying one thing but doing another, this is not a man who truly loves you. It is easy to say that you will be there for someone. Pulling through and being committed is the real test. If a man can do what he says he will, and show honor in his word, it is a good sign that he is dedicated to loving you and only you.
[adsforwp id="18080"]
We all know that men can sometimes be elusive. They don't always text back as fast as we would like them to. And, they aren't always the first to say I love you. Those actions are okay and completely normal in a relationship. What you want to beware of is the man who will sweet-talk you into having a relationship without committing to you for the long term.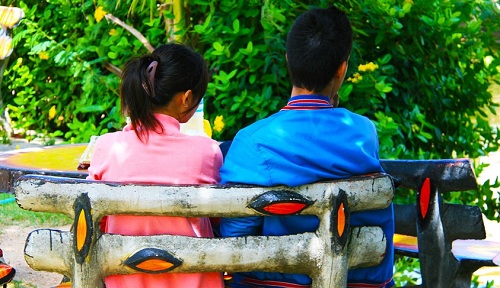 If you are in a relationship and are wondering if it is long-term material, we are here to help! Here are seven positive signs that a man loves you, and will never stop loving you.
1. He Shows You Off
A man who loves you will always want to show you off to his friends. This doesn't have to be in a bragging type of way. When a man is truly in love with you, he wants the world to know! He will hold your hand because he finds comfort in it. He will talk about you when you're not around – because he misses having you by his side. He will make it known that he is lucky to have you in his life. His friends and family will know all about you. And, frankly, they may even be tired of hearing stories about how wonderful you are!
2. He Doesn't Mind Talking About The Future
If your man enjoys sitting down with you and discussing his plans for the future, you can know that he is in it for the long term. He will want to know where you see yourself in the next few years, and he will want to tell you about his aspirations. A man who loves you endlessly will want to know that you see a future with him too! No topic will be off limits. He will be open to talking about marriage, future children, buying a home or planning dream vacations. This is because he wants to make sure that you will be by his side in the coming months, and years.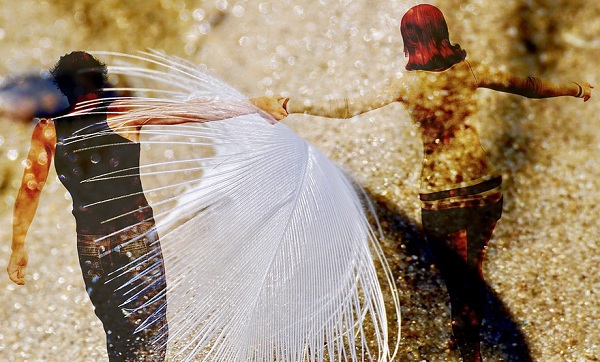 3. He Tells You His Secrets
Men who trust deeply, love deeply. If you are your man's closest confidant, that is a sure fire way to know that he is 100% into you for the long run. Opening up to you is just one of the ways that he will show you that you are of complete and utmost importance to him. If your man is vulnerable with you, you must understand how sincere his feelings are for you. It can be difficult for a man to talk about his feelings. But, being in love with you means that he feels he is safe to talk about his heart's desires, his fears, and his dreams.
4. He Wants To Spend Time With You In Your Element
Whether it's grocery shopping, a road trip, or watching a movie together – your man who loves you will want to spend as much time as he can with you. Keeping your hobbies and friends is super important in a relationship, and he realizes that too. But, you can know he is in love with the simple fact that he will do anything at all with you – no matter how dull or mundane it may seem. Having the desire to meet your family and friends is another way that he will show you that he loves you deeply. The people you love will become the people that he loves, and he understands that this is important to you as well.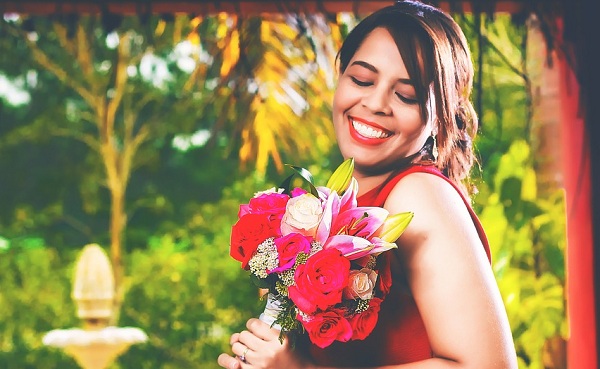 5. He Laughs With You
Laughing with your partner is an amazing way to grow closer, and he knows this. Does he send you silly text messages or remind you of an inside joke from weeks ago? Smiling and joking around makes a relationship go round on those tough days and he wants to connect with you in a lighthearted way. When you share jokes and can laugh at yourselves, it is incredibly bonding. A man who loves is a man who laughs. Happy people make relationships work, and he understands how important it is to have fun together.
6. He Remembers The Small Things
Since the time that you two met, it is very likely that you have told him some random, silly, funny, or embarrassing stories and moments from your past. You have likely had late night talks about your first pet, your favorite color, your first kiss or even your childhood best friend. A man who loves you will take mental note of some of the golden information that you provide him. Remembering these small (and often silly) things means that he is actively listening to you and taking the time to commit those things to memory, no matter how insignificant they may seem. This is because you are important to him. He remembers the small things because he loves you and is committed.
7. He Encourages You
As much as your man loves seeing you as "his companion," he also shows you endless love by encouraging you to be your self and follow your dreams. No matter how ambitious, he will stand behind you and be your biggest cheerleader. A good man will know that the key to your happiness is for you to get to know yourself and be proud of your accomplishments. Have a tough decision to make? He is there with advice. Fought with your best friend? He will help you to see both sides. He wants you to win at life, and he loves when you are your authentic self. This amazing man who loves you wants nothing more than to see you happy. He knows that this means encouraging all of those desires in your heart that will lead you there, even when other people may not.
You may wonder why this list doesn't include "He will tell you he loves you" and "He will buy you generous gifts." This is because any suitor can do those actions. A man who truly loves deeply and honestly will be too busy showing you his love through his thoughts and gestures. You won't need him to constantly say that he loves because you will feel his love. All the time. What are some ways that your man shows you that he will never stop loving you?
See Also: