8 Needed Things To Talk About In Your Relationship
If you are in a new relationship, you might be wondering how people easily get bored in their relationships. Well, the truth of the matter is that it does happen. With the busy schedule that people are used to, it comes to a point where they find nothing to talk about. This leads to a situation where lovers quickly consider their relationship as boring.
Communication is the recipe for a successful love affair. If there is no communication in your relationship, you need to find ways of engaging your partner in any kind of conversation. It is important to note that it is through this conversation that you get to know each other better. Thus, where there is lack of communication, it could also mean that you are drifting away from each other. Some interesting things to talk about in your relationship to keep the conversation going are discussed below.
[adsforwp id="18080"]
1. Daily Activities
This is a common area where lovers find themselves talking about. Take time to talk to your partner about your experience throughout the day. What did you eat? What time did you wake up? Is there anything strange that you noticed about your regular encounters? Talking about your daily activities keeps the conversation going. Once you are done talking about your activities, there is no doubt that you would also be talking about your experiences.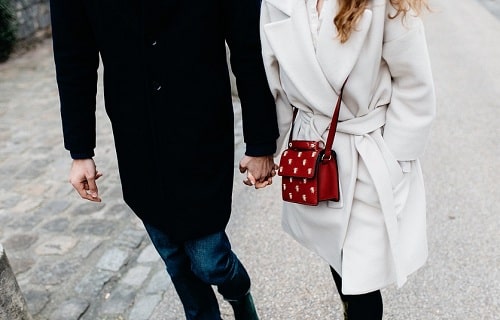 2. Money
If you have been dating for a while, then there is a possibility that this is a topic that you talk about on a daily basis. Both of you need to inform each other of your plans with your money. Hearing your partner's views about their money plans gives you the impression that they are serious people. Certainly, it is way much better to talk about money than gossip what your neighbors are doing. This is a productive topic that would contribute to a happy relationship shortly.
3. Movies
An interesting topic that would keep you talking throughout the entire day would be movies. What movies do you love to watch? Which year was it produced? Which actors are involved in the movie? What are people saying out there about the film? The conversation would keep going from one end to the next. Movies are always released on a daily basis.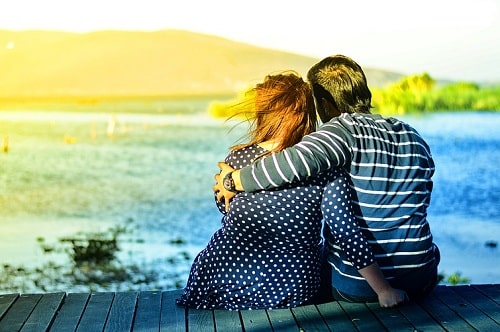 The best part is that if your partner loves watching movies, they would be ready to contribute to this conversation without hesitation. Well, if you are planning on your first date, this could be a topic that could easily clear the air for both of you. Simply ensure that you first understand your partner's movie interest before jumping into anything.
4. Hobbies
Another area that would strengthen the bond you have is talking about your hobbies. Here, you would be talking about the games that you often like over others. You could also mention the activities that you prefer to indulge into whenever you are idle or free. Communicating about your hobbies contributes to a healthy relationship. This is for the reasons that you would better understand each other's likes and dislikes. Hence, the next time you would take your beau out, you would easily surprise them with delicacies that they like.
5. Past Relationships
Before talking about past relationships to your lover, get it clear that this is a very delicate topic to talk over. As a matter of fact, new lovebirds in town are advised to skip the topic altogether. This would only lead to a more confused relationship as you might end up confusing your partner. Therefore, take your time before spilling the beans about your past affairs. If possible, this should come after you guys have dated for more than three months.
Still on this, it is imperative to understand that hiding your past relationships from your partner is the worst thing to do. If you plan to settle down with your lover over the long haul, they should know everything about you. Do not wait until they have said their vows for you to reveal to them your past affairs. This will simply destroy the trust they once had. Plan for a day where both of you seem happy to talk about anything.
6. Kids
Before settling down with Mr. Right, perhaps you might want to consider asking them about the number of kids they would love to have in future. The same case goes for men. It is important to talk about kids early enough before making commitments.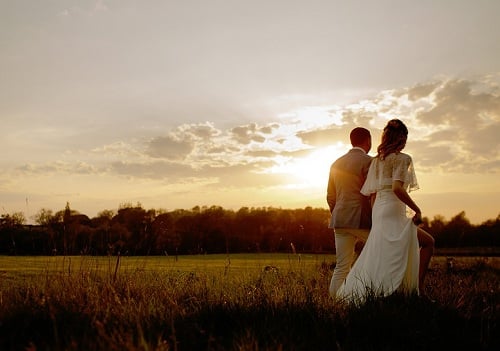 Several relationships end in breakups simply because lovers disagreed on the number of kids they should have. Sit down with your partner and communicate about your future family and the possibilities of having three or four kids in your affair. From this communication, you would better understand the direction your affair is heading to.
7. Feelings
The last thing that you should hide from your sweetheart is the feelings that you have for them. You should always talk about this in your relationship. The good thing about this is that it keeps reminding each lover of the fact that they are truly treasured. Therefore, if they are playing games with you, they would feel guilty about it. When talking about feelings, do not forget to mention how much you care for the other partner. You could also mention the fact that you wish the best to happen to them.
8. Your Relationship
In the midst of talking about money, past affairs, feelings, and kids do not forget to talk about your relationship. Whether your relationship is flowing smoothly or you are dealing with a rough patch, it is imperative to talk about your relationship. While doing this, you should find ways of solving any problems that you find in your relationship.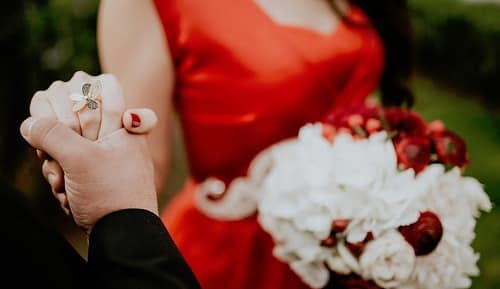 To sum it up, communication paves the way for a blissful relationship full of joy, honesty, and trust. Your relationship should involve any kind of discussion. Do not hesitate to talk about anything that comes to your mind as long as you feel it is the right time to do it.
See Also: